Venture Communities History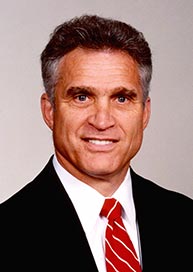 Founded in 1984 by CEO and President Robert C. White, Sr., Venture Communities is an Atlanta-based, owned, and operated company.
In 1989, Venture Communities began developing its own communities, and in 1991 formed its own Real Estate Sales Division.
Perhaps the most significant change came in the mid 90's when the company embraced Total Quality Management (TQM), which encompasses the following principles:
— Focus on the customer,
— Improve continuously, and
— Involve everyone
As a result of a long emphasis on honesty and character values, the company was certified in 2001 as an official instructor of the life management curriculum "The 7 Habits of Highly Effective People". It is required training for every employee. The determination to provide quality homes supported by excellent service has produced an industry-leading 98% service rating and won the nationally recognized J.D. Power Award for "Highest Ranking in Customer Satisfaction with New Home Builders in Atlanta" in 2002 and 2003.
Focus on the customer!
Caring passionately for customers is our #1 priority.
Measure product and service quality results!
Make the process reliable, prevent defects and recover with service excellence.
Build a principle-centered culture!
Our core business values are Integrity, Respectful Cooperation, Continuous Improvement, Work/Life Balance and Passion.
Do it with teamwork!
Inspiring vision, unifying values, clear goals, mutual benefit, and personal commitment are the forces that enable common people to attain uncommon results.
Our Vision
We are a recognized leader for excellence in service and in quality which comes from empowering people, caring for customers, promoting partnerships, and creating a principle-centered culture.
Venture Communities has been recognized by many organizations as one of Atlanta's best builders of new homes.
J.D. Power and Associates Award
Venture Homes has the great privilege of being the first new home builder in Atlanta to be awarded "Highest in Customer Satisfaction Among New Home Builders in Atlanta" by J.D. Power and Associates.
The "New Home Builder Customer Satisfaction Study" is based on responses from 71,312 buyers of newly constructed homes in 21 of the largest U.S. markets. Atlanta market covers Barrow, Bartow, Cherokee, Clayton, Cobb, Coweta, Dawson, DeKalb, Douglas, Fayette, Forsyth, Fulton, Gwinnett, Hall, Henry, Newton, Paulding, Rockdale, Spalding and Walton counties.
Professionalism Awards
Venture Communities is a regular winner of Professionalism Awards presented by the Georgia Home Builders Association, recognizing Venture's innovative floor plans, distinctive communities and expert design.